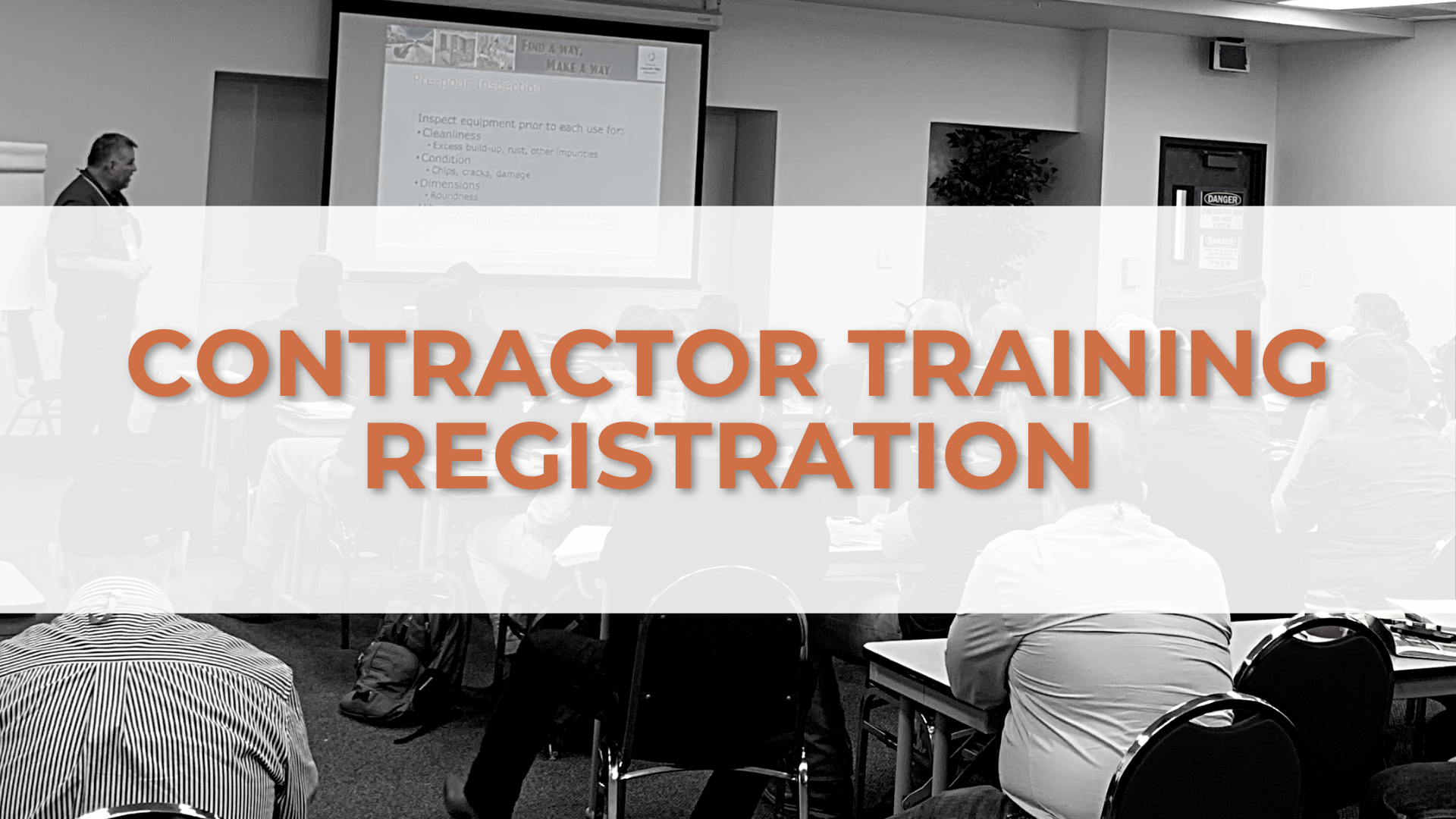 Contractor Training - St. Louis, MO - February 7, 2023
Thank you for your interest in the ACPA's contractor's training! This training is being held at the same place and time as the ACPA's 2023 Pipe School, but it does not give you access to the Pipe School. If you you would like to attend the Pipe School, you will need to register separately at PipeSchool.org.
Once registered for the training, you will receive a follow up email from the ACPA with information about the training including a way to add it to your calendar, training location, and the schedule.
DETAILS
Location: Hyatt Regency St. Louis at the Arch
Address: 315 Chestnut Street, St. Louis, MO 63102
Second Floor, Regency Ballroom, Room C
Date: February 7th, 2023

SCHEDULE
8:00am Sign-in / Light breakfast
8:30am Training begins
12:30pm Lunch (provided)
4:00pm Training ends
REQUIREMENTS
Students must bring electronic device (i.e. laptop, smartphone, or tablet) that will allow them to take quizzes; failure to bring electronic device does not guarantee ability to complete training.
QUESTIONS
If you have any questions, contact us at acpa@concretepipe.org.
ABOUT THE CONTRACTOR TRAINING PROGRAM
The ACPA's contractor training designed to help contractors and field inspectors better understand, implement, and inspect their concrete pipe installations. The training is an intensive 8 hour course led by trained ACPA staff and members that teaches participants the proper way to install concrete pipe.
DISCLAIMER
The American Concrete Pipe Association (ACPA) is dedicated to sharing industry best practices with professionals engaged in the design and installation of reinforced concrete pipe and box culvert systems. Individuals participating in ACPA training programs, in person or online, acknowledge that it remains their responsibility to perform work appropriately, following all applicable precautions, codes and standards with respect to work specifications, quality, and safety. Industry specific training, while valuable in educating best practices, is not a guarantee of work performance or project outcomes.